Voyager
An open approach for transport, switching and routing
The need for more scalable and cost-effective data center interconnect (DCI) infrastructure has never been greater than today. An open approach enables any vendor to contribute new hardware and software to a solution, helping you rise to this challenge.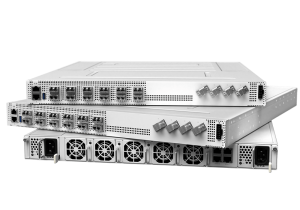 Transformation of optical networks
The highest-performing networking technologies in terms of bandwidth and reach are still fiber-based technologies. Voyager is the industry's first open packet optical platform combining dense wavelength division multiplexing (DWDM) technology with switching and routing functionality. The base for this sollution has been created by facebook for it's hyper-scale datacenters. Adva and Cumulus have been working together to make the Voyager commercially available. By unbundling hardware and software, each component can advance independently and deliver even more bandwidth with greater cost efficiency. Leveraging state-of-the-art open packet-optical technology, the Voyager platform ensures a faster time to market and a lower barrier of entry for new technologies, helping you to move more quickly toward a more open and connected world.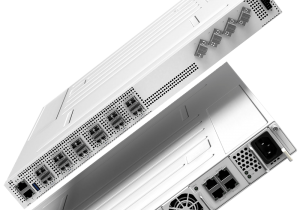 The benefits: