Optical
Huawei's All-Optical Access Solution provides highly reliable gigaband networks, integrated services, high QoS and O & M tools to build a green, secure and stable network architecture for last mile access. The solution is a leading, next generation distributed OLT, with a focus on ultra-wideband and multi-ISP access, and a unified platform for service convergence and call forwarding. The comprehensive ONU series meets the requirements of narrowband, broadband, families or companies and indoor or outdoor environments. The smart and well-designed ONT series, with a focus on home connections, entertainment and intelligent control, helps to realize a future-oriented environment. It is green and cost-effective with less active devices. The All-Optical Access Solution requires less space in the rack environment, which reduces O & M costs.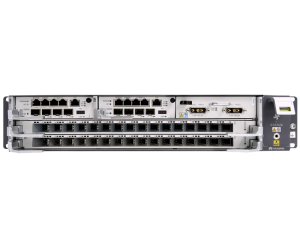 SmartAX Series OLT's
The new Next-Generation Optical Line Terminal (NG-OLT). Huawei's SmartAX multi-service access modules use a distributed architecture to support ultra-broadband, Fixed Mobile Convergence (FMC) services and smart capabilities such as SDN-based virtualization.
EchoLife serie ONT's
User-side Optical Network Terminals (ONTs) for Fiber-to-the-House (FTTH), Fiber-to-the-Building (FTTH) and Fiber-to-the-x (FTTx) solutions provide high-bandwidth access use of GPON technology.